ISO 22000 Food Safety Management System
ISO 22000 Food Safety Management System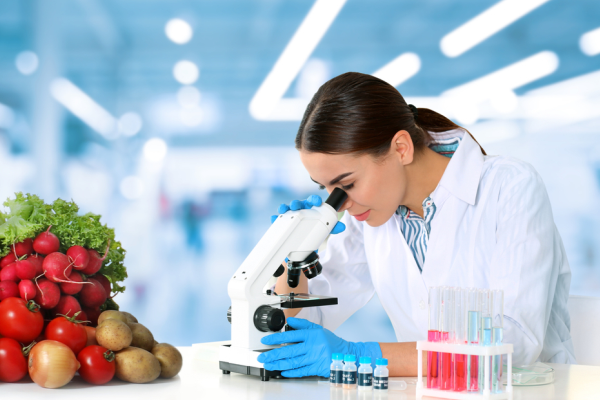 Food products are one of the factors that will affect our health most easily. Therefore, the safety of the food product is an absolute demand of the consumer using the product and it is entirely the responsibility of the management in the manufacturing companies. Therefore, it is necessary to consider food safety as an absolute and unchangeable quality parameter. A manager must establish the Food Safety Management System, ensure its continuity and support its operation if he wants to make production in accordance with hygiene standards in his business and to ensure that every batch of products he produces and sells is safe.
ISO 22000 Food Safety Management System is an important opportunity for international food supply chain management and food safety. This Standard has been revealed as an effective tool for implementing and developing HACCP (Hazard Analysis And Critical Control Points). The Food Safety Management System can be matched with ISO 9001 and ISO 14001 standards to be an integrated system based on risk management. ISO 22000: 2005 Food Safety Management System is outlined below.
4. Food safety management system
4.1 General requirements
4.2 Documentation requirements
5 Management responsibility
5.1 Management commitment
5.2 Food safety policy
5.3 Food safety system planning
5.4 Responsibility and authority
5.5 Food safety team leader
5.6. Contact
5.7 Emergency preparedness and response
5.8 Management review
6 Resource management
6.1. Sourcing
6.2 Human resources
6.3 Infrastructure
6.4 Work (business) environment
7 Planning and realization of safe (healthy) food production
7.1 General
7.2 Prerequisite programs
7.3 Preliminary steps for hazard analysis
7.4 Hazard analysis
7.5 Establishing operational prerequisite programs
7.6 Establishing the HACCP Plan
7.7 Updating of the documentation determining the prerequisites and HACCP plan
and preliminary information
7.8 Verification plan
7.9 Traceability system
8 Validity, verification, and improvement of the food safety management system
8.1 General
8.2 Validity of control activity combinations
8.3 Control of monitoring and measurement
8.4 Verification of the food safety management system
8.5 Development / improvement
The transition from TS 13001 to ISO 22000
A standard that can replace the HACCP standards of the ISO 22000 standard, which was prepared by ISO (International Standard Organization) and published in the last quarter of 2005, and can be accepted as ISO 9000 in the world. Companies with TS 13001 certification will be able to switch to ISO 22000 certification.

Integration
ISO 22000 can be installed alone. ISO 22000 has been published to be used for certification like other HACCP standards and can be integrated with other management systems such as ISO 9001, ISO 14001 in the company. To facilitate integration, the item order of ISO 22000 has been compared to ISO 9000.

Benefits of ISO 22000
By creating competitive power, it ensures that competitors are ahead in marketing.
It ensures that employees are aware of hygiene and food safety.
Ensures compliance with food legislation and laws.
Provides customer confidence and satisfaction.
Provides ease of trade inside and outside the European Union.
Using preventive methods instead of corrective prevents product losses.
Product quality improves.
It provides a general approach to security issues.
It is proof of compliance with the specification and legal regulations.
Potential dangers are detected at the outset and can be rectified.
Provides economical control of foodborne hazards.
Reduces the risk of producing faulty products with process control.
Reduces the risk of production and sales of unsafe products.
Provides the transition from the quality control of the produced product to preventive quality assurance.
Reduces the risk of food poisoning and death.
Defines a method to minimize the problems encountered in official audits.
It minimizes food waste (food spoilage, etc.) and the costs resulting from this waste.
It improves the working environment.
It helps to gain a good place / build trust in the food supply chain.
It meets the first requirement to enter international markets.
Increases management efficiency.
The ISO 22000: 2005 Standard identifies situations that may pose a danger to food safety and stipulates the following obligations:
Creating a HACCP System in accordance with Codex Alimentarius principles,
Establishing a management system,
Good manufacturing practices (Pre-requisite programs)
Interactive communication within the supply chain.
For Detailed Information About Our Certification Services
You can get support and information from our expert team.
ıso 22000
food safety management system
what is iso 22000 certificate
what is the purpose of iso 22000 certificate
what are the benefits of iso 22000 certificate
what does iso 22000 certificate cover
why to get iso 22000 certificate
who can get iso 22000 certificate
how to get iso 22000 certificate
iso where to get 22000 certificate